A FRIENDLY PROFESSIONAL TEAM
The team of professionals at TORRALBA BERTOLIN ABOGADOS endeavours to offer you a personal and people-focused service. WE WANT TO BE YOUR PERSONAL LEGAL COUNSEL.
TORRALBA BERTOLIN ABOGADOS is a young and experienced firm, with a team of professionals combining experience and youth, together with the partners, who are consolidated lawyers in the profession.
Additionally, we always seek the most appropriate professional for every need.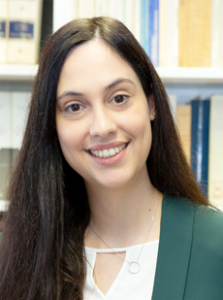 CARMEN GONZÁLEZ NÚÑEZ
Lawyer
Holder of a Law Degree awarded by the Autonomous University of Barcelona (2014), she spent her Erasmus exchange at Alma Mater Studiorum, Università di Bologna (2013-2014). She then started studying for the competitive examinations for Judges and the Public Prosecution Service, where she gained a thorough transversal education on the legal system (2014-2019). She holds a master's degree in Teacher Training, specialising in Training and Career Guidance.
She has been a member of the Bar Association since 2014. Before working at TORRALBA BERTOLIN ABOGADOS she worked as a legal advisor at the Centre d'Estudis Politècnics (2016-2020).
When she was at university, she participated in ACCU Catalunya as the Youth Coordinator and member of the Board of the Association.
Passionate about law, she understands the profession as a constant learning process, where lifelong learning is a key element.

Languages:
Spanish, Catalan, Italian and English.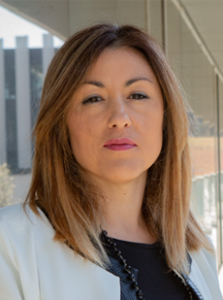 BEATRIZ SALILLAS NAVARRO
Administrative secretary of the firm
She earned a Diploma in Tourism Companies and Activities at the University of Girona (2000), and holds a Degree in Tourism Company Management and Administration awarded by ESERP Business School in Barcelona, and is a member of the International Institute of Public Relations, Management & Business.
She specialises in the organisation of business and incentives trips, events, and conventions, and in the administration area in general. Before joining TORRALBA BERTOLIN ABOGADOS in 2017, she worked at the Lacaba Abogados, SLP firm, where she started off as a secretary of a law firm.
She is responsible for all the management of the secretarial and administrative duties of the firm, managing relations with clients, courts, court lawyers and private and public authorities.
Languages:
Spanish, Catalan, and English.
TORRALBA BERTOLIN ABOGADOS forms part of a series of collaboration programmes with public and private universities, to participate in the important mission of training new lawyers starting out in the profession, and always has trainee lawyers. Without a doubt, teaching and training young lawyers is part of our DNA.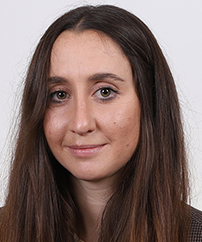 LAIA CAMPABADAL PELAEZ
Internship lawyer
Graduated in Law and Bachelor in Business Administration at ESADE Business & Law School.
At Torralba Bertolin Abogados we like to do our bit in training the new generation of lawyers and we do so thanks to the agreement signed between the firm and ESADE.
Languages:
Spanish, Catalan and English..
WE ARE MEMBERS OF THE FOLLOWING ASSOCIATIONS
ESADE CREÁPOLIS
Av. Torre Blanca, 57
Sant Cugat del Vallés
08172 (Barcelona)